Community Profile

the_orangetrees
Canon is OBHWF!
Free Account
Created on 2017-04-18 22:42:57 (#3140032), last updated 2017-04-18 (22 weeks ago)
12,981 comments received
1,013 Journal Entries, 296 Tags, 0 Memories, 6 Icons

About
| | |
| --- | --- |
| Name: | We believe in Jo, canon, and orange trees! |
| | |
| | |
| Membership: | Moderated |
| Posting Access: | All Members |
| | |

Mini Bio
This is a closed community, with automatic locked posts. We are
not accepting any new requests for membership at this time aside from an occasional invite-only by one of the community's maintainers. Former members, please go
here
for more info. Thank you.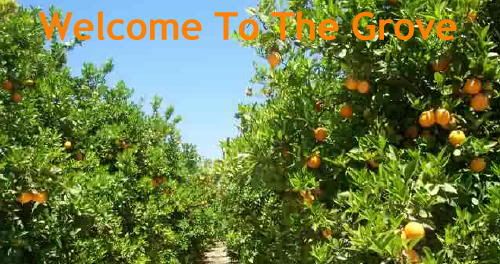 Our Core Values
What We Believe In
The Jo is my shepherd; I shall not want
Orange Trees
Chocolate
That bickering is not unhealthy
Why We Ship OBHWF
Because trees are necessary for life
Because chocolate oranges taste good
Because JKR said so!
Because Iggy says so!
Because we're final canon!
Rules & Regulations
By Order of the Wizengamot
*One Big Happy Weasley Family shippers ONLY! You must like and appreciate both Harry/Ginny and Ron/Hermione, or at least like one and be respectful of the other. We also consider Remus/Tonks & Bill/Fleur to be a part of the wide world of OBHWF (as well as being canon) so remember the issue of respect there as well.
*There is to be no hate WHATSOEVER on any member of the Fab Four (and we don't mean the Beatles). Indifference is OK, but please, be respectful of the fact that not everyone feels the same way. Also, be prepared to read strongly worded posts in defense.
*There is to be absolutely NO bashing, or thinly veiled barbs, aimed at Harry/Ginny, Ron/Hermione, the Weasley family in general, and most especially J.K. Rowling. We are Jo and canon appreciators, thanks very much.
*Some posts may contain strong language against Harry/Hermione, Harry/Luna, Ron/Luna, Hermione/Neville, Hermione/Draco, Ginny/Neville, Ginny/Draco, etc., etc, etc.
*Snarking and negative comments about the above listed ships is based strictly on the idea of any of them being, or becoming, canon. We have no issue with the idea of any of them as fanon constructs, so if you enjoy them in fanon do not be offended at what you may see.
Failure to abide by the above listed regulations will result in the user's wand being snapped in half and immediate expulsion from Hogwarts the community.
Banner courtesy of:
pillarofstorge
Posting Guidelines
Some things to keep in mind when posting a new entry.
These are similar to our already established rules & regulations but include a few reminders including how you
tag
your entries. This will make it easier for new members to browse older entries and get caught up. You may also find post entries using the
Memories
feature (the heart icon on this page).
*
Please do your best to remember to tag your entries!
:D In addition, you may go back and use the "edit tag" icon. An existing list of community tags should be visible. Select all that apply.
*Your
tag(s
) should be what type of post you are making (i.e.
rant, squee, rave, icons, o/t
). Next should come some sort of information about what, exactly, you are ranting, squee-ing, or raving about - for example:
rant, anti-H/Hr
or
squee, new pics
. The tags are automatically alphabetized when the entry is posted or tag edited.
*Off topic posts should be kept to a minimum, and
always
tagged as such. An example of a bad o/t post would be talking about how you failed your French final exam. A good o/t post would be telling us about a random meeting with another HP fan in line at the grocery store.
*You may occasionally see an
info
or
mod post
tag. This will be used by the community maintainers/moderators to keep you apprised of anything that we think is important.
*
Please include an Entry title in the subject line.
This will make it easier to find in the Page Summary links and in the memories link on this page. Thanks!
*
Please use LJ-Cut
when you post a long entry or post more than 4 icons.
*While we do not consider ourselves to be Grammer Nazis please keep the Netspeak to a minimum when posting to the community. Also, proper punctuation and capitalization are recommended.
*Please provide
links
to references in your post. It makes it easier to see what we're "discussing". ;-)
Icon courtesy of:
velvethope in
hg_icons
H/G: Even The Owls Know!
Harry/Ginny is canon love!
Colourbar made by
visionaryicons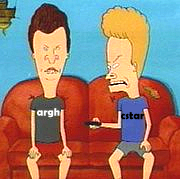 See what H/G and Ginny-hate do to you?
Icon courtesy of:
evitaporter in
honestlyronald
We believe in trees!
heRmiONe is canon love!
Colorbar courtesy of:
lucius_admirer

What Type of Harry Potter Ship Suits You?
brought to you by Quizilla
Header Credit:
Header art by
reallycorking
, banner
by
astudyinpanic
. Thank you!

Connect
anti-h/hr
, anti-h/l,
arnold
, bertie botts every-flavor beans,
bonnie wright
,
canaries
,
canon
,
chasers
,
chocolate
,
chris rankin
,
chudley cannons
, cleansweep,
crookshanks
,
daniel radcliffe
,
easter eggs
,
emma watson
, er-my-knee,
faeries
,
fairies
,
fap
,
firebolt
,
freckles
,
ginny weasley
,
gryffindor
, gs,
h/g
,
harry and ginny
,
harry potter
,
hedwig
,
hermione granger
,
hogwarts
,
horcruxes
, hungarian horntail tattoo,
iggy
,
j.k.r.
,
jo rowling
,
katie
,
keepers
, know-it-alls, lawn mowers, leung,
lions
,
love
, lpodoooom,
metamorphmagi
,
obhwf
,
oc
,
orange crush
,
pig
, pqk,
prefects
,
quidditch
,
r/hr
,
r/t
,
remus and tonks
,
romilda vane
,
ron and hermione
,
ron weasley
,
rupert grint
,
s.p.e.w.
,
seekers
, singing valentines,
sunlit days
,
the burrow
, the freckled satan, the freckled whore,
the good ship
,
thestrals
, thwap free,
toast
, toastkiller,
trains
,
trees
,
werewolves
, white doves, wotcher,
yule ball
Administrators

Linking
To link to this user, copy this code:
On Dreamwidth:
Elsewhere: